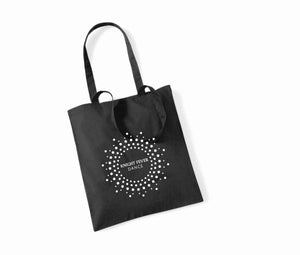 Knight Fever Dance is a Haddington based dance club for all ages. The club has a wide selection of merchandise with all sales contributing profit to help the club grow. For more information please visit https://www.knightfeverdance.com/about
This handy shopper bag has long handles to go over shoulder whilst carrying items and features Knight Fever Dance logo on side.
This item is personalised to club and printed to order and therefore cannot be returned/exchanged so please ensure info and sizing is correct before ordering.